THE POWER OF PHOTOGRAPHY FOR PLACEMAKING
10 September 2019
Did you know that 'to Instagram' or 'to post' are now such recognised verbs that they're overshadowing 'to photograph' in popularity? It's not surprising when we consider that 500 million global users log on to the image-sharing platform every day.
But what impact is this having on our connection to our local environment and community? And how can developers understand and capitalise on the Instagram explosion, to use photography for placemaking purposes?
As the search for the perfect selfie and its backdrop increases, so destination marketers and the media are piggybacking on the new language of our image-sharing generation. Recently, The Hayward Gallery marketed Space Shifters as "the most Instagrammable exhibition". And design bible Dezeen's annual Instagrammable top 10 from Milan design week is becoming the go-to list of what to see at the event.
Avoiding the pitfalls
The downside is that we risk focussing on the instant rather than the durable, preferring to showcase an experience rather than be present in it. And, as the issues in Notting Hill reveal, the communities being snapped often feel alienated as their lives or homes are reduced to Instagram props.
Suffering from the same problem, the New Orleans Tourist Board took a different direction - directly involving locals in the creation and curation of artistic, distinctive films and visuals to promote its 2019 Mardi Gras festival, with great results and a stronger sense of local community cohesion (such as this film for the North Side Skull and Bone Gang).
Involving the local community in the creation and curation of photography sharing activities can be game-changing – both for local lives and sense of community cohesion but also for developers who can showcase their leadership through powerful CSR programmes.
Opportunity for developers and destination marketeers
At Kallaway, we identified that photography provides an outstanding and easily available tool to help children better understand and engage with urban development or regeneration schemes. Crucially, photography can also be a significant learning aid to help children learn about "Sense of Place" - a key element of the National Geography Curriculum from Key Stage 1 and into A-Level.
Our educational photography placemaking schemes for global real-estate company Colliers International and, more recently, for The Whitgift Foundation, Croydon's care and education charity and the Croydon Partnership (a £.14bn regeneration led by Unibail-Rodamco-Westfield and Hammerson) have helped children better understand their environment and the changes that take place around them.
The schemes involved a professional photographer and geographer visiting the schools to lead special sessions in the classroom and on field trips. These sessions unlocked the geography principles of sense of place and the power of the camera to capture the place around them. Children use the images they take to explore how they see the world, the essence of a 'place' and the changes taking place in their environment. The images are displayed in schools, used as teaching aids and often in local galleries.
After just five years, the Colliers International Green Focus photography scheme had expanded nationwide, benefiting 200 schools and over 5,000 students. The scheme is taught to trainee teachers in universities and continues to run in participating schools, ensuring a positive and lasting legacy.
Colliers International went on to use the Green Focus images in its marketing materials, giving a fresh, unbiased snapshot of a place that may have been overlooked, or even stereotyped, by older generations.
Positive community and education benefit
Photography can also be a powerful tool for children to rediscover an area they have lived in their entire lives. Our Capturing Croydon placemaking scheme saw local school children invited to photograph sites that they had walked past hundreds of times, to understand an area's history in the context of developments and the growing urban landscape.
The resulting images were fascinating: exchanging goods and money at 600-year-old Surrey Street Market, a backdrop of Croydon Clocktower set against street art, a skyline marked by cranes.The winning imagewas taken by Estelle, aged 11, from Atwood Primary and captures the changing nature of the borough from the changing urban landscape to it historic parks.
The feedback from participating schools was entirely positive with all wanting to get involved again - the scheme will grow for its second year in 2020.
Teachers like Rebecca Clarke from Fairchildes Primary said the initiative "expanded the children's understanding of what Croydon offers", with one child commenting that they "now feel Croydon isn't just about shopping". This view was shared by Sarah Jones, MP for central Croydon, who presented the awards at the Capturing Croydon winners' ceremony and said the initiative helped "children understand their sense of place, and that they are part of the community".
Rebecca Clarke also noted; "The children were really enthusiastic about the project to the Inclusion Quality Mark assessor and they were very impressed at the impact the project had had on the children and their understanding of their local town."
Engagement with children and young people through creative activity is a central part of Arts Council England's Ten-Year Strategy, confirming that it "improves the wellbeing of our citizens and our communities [and] drives future economic growth". But the same report details how availability is not widespread across the country.
The scheme also helps teachers deliver Ofsted's definition of outstanding teaching for Place which is: 'teachers that stimulate pupil's interest and sense of wonder through tasks which also help them to make sense of a complex and dynamically changing world.'
The benefits are clear - and the opportunity for developers is huge. When young people are invited to explore their hometown in a creative and fun way, their desire to invest back into their community will grow. When developers and urban partners are brought together in photography placemaking schemes, they can help children better succeed at school and help knit together a stronger sense of community and cohesion, while raising their own profile within that environment.
Contact the team at Kallaway on hello@kallaway.com or +44 (0)20 7221 7883 for more information.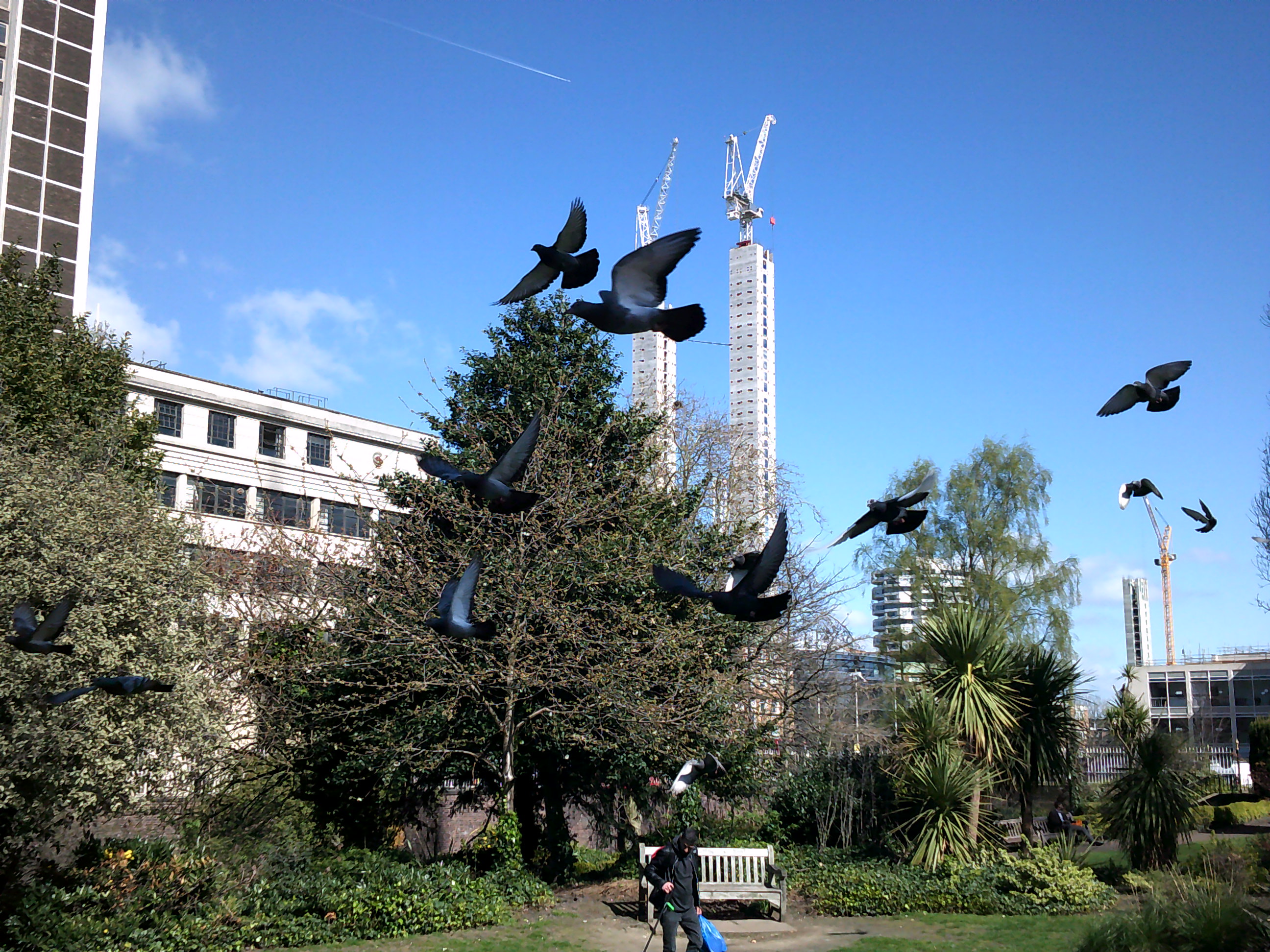 The winning image taken by Estelle, aged 11, from Atwood Primary.