Venice Biennale - What We Saw And What We Learned
22 May 2017
Venice Biennale - What We Saw And What We Learned
Like any major art world mega-event, the Venice Biennale is a dream come true for social media.
Instagram becomes awash with images of national pavilions, collateral projects and parties as artists, curators, gallerists and press run around the city (as much as it's possible to run in Venice) from one opening to the other. With this in mind, it's worth reflecting on how social media becomes a tool for capturing audiences where the stakes for visual information overload are at their highest.
Hardly a single visitor to the preview last week failed to snap an image of James Lee Byars' The Golden Tower that has been erected on the edge of the Grand Canal by Michael Werner Gallery (which represents the artist's estate) and Fondazione Giuliani, especially for the Biennale. Standing at 20 feet high, the gilded totemic sculpture posthumously realises the artist's intentions to present the work in a public space and particularly in Venice – a city with which Byars had a strong connection. In its prime location, it became the focal point for Instagram-happy visitors to Venice.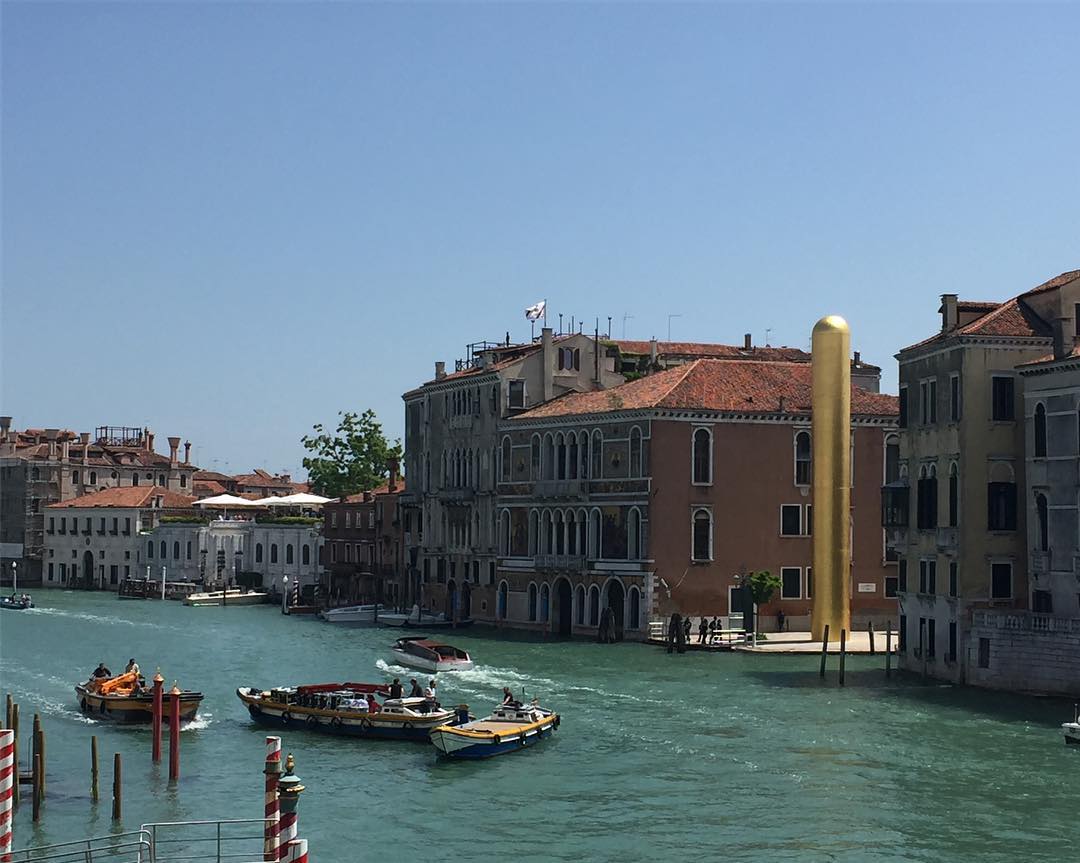 While The Golden Tower's glow lends itself easily to an iPhone's camera, Anne Imhof's Faust in the German pavilion offers an altogether different commentary on social media.
The hype surrounding Imhof's performative project (which was awarded the Golden Lion award for best pavilion) ensured that even at the press opening the queue snaked down the main avenue of the Giardini. Inside the pavilion, the atmosphere is deliberately oppressive as stony-faced performers, clad in athleisure, head-bang, pose on specially constructed glass platforms and move in slow motion beneath the pavilion's glass floor with gestures that evoke violence and force. Faust clearly speaks of contemporary power structures, of who looks at who – and how, and of the dehumanising effect that technology enacts on a generation that has been nurtured on social media and digital platforms. Its point is made more pertinent by the fact that the majority of visitors to the pavilion were engaging with the work, one-degree removed, waiting to capture the photo or video to post on their Instagram feeds.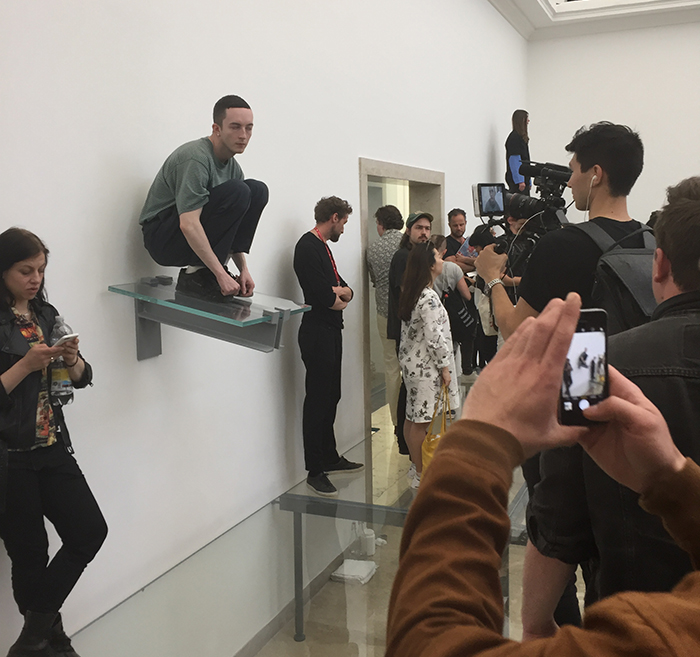 Want to talk more about Venice Biennale and interested in what we do? Get in touch at hello@Kallaway.com or call the team on 020 7221 7883.